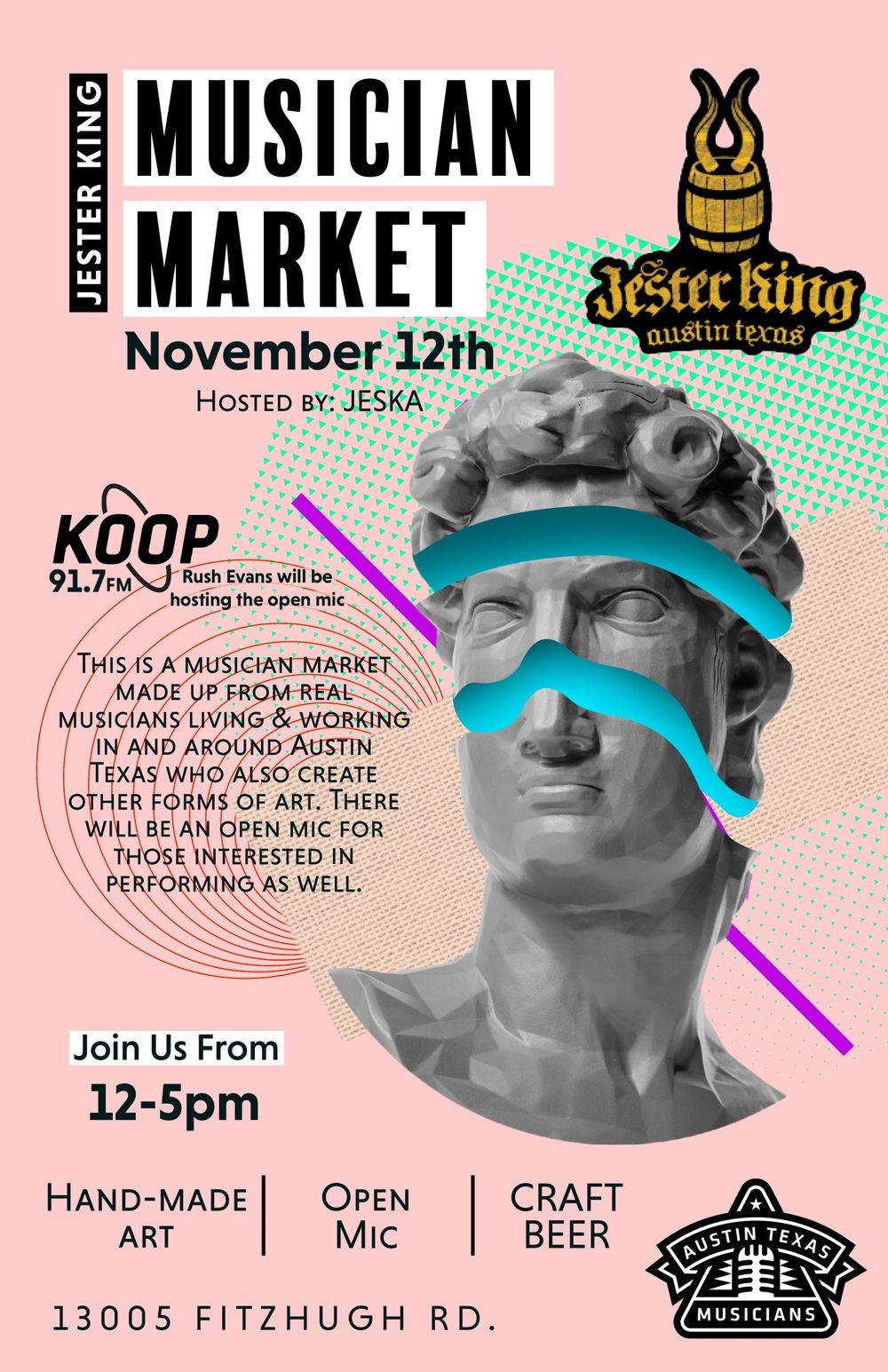 First Post Pandemic Austin Artist Market
November 12th @ The Jester King Inn
This is a family friendly event! Jester King Brewery will also be open ready to serve drinks & food.
My primary goal for this event is to host a place for musicians to sell artwork they create and sell to supplement their income as a musician. This will be an AMAZING event where you can start on your Christmas shopping & put some funds DIRECTLY into the hands of musicians for the holidays as well.
I would like this event to become a regular occurrence where musicians, DJs, Booking agents, event bookers, radio, music photographers, videographers can all come to hang out, check out each other's product and hopefully make new connections within the music community while having a regular place musicians can bring their art to sell. Basically if you are involved in the music scene in Austin we want you at this event.
I have big plans for this but first we need this first one to happen and go well, so please, all hands on deck!
If you would like to be involved as a vendor contact Jeska Forsyth via facebook or instagram.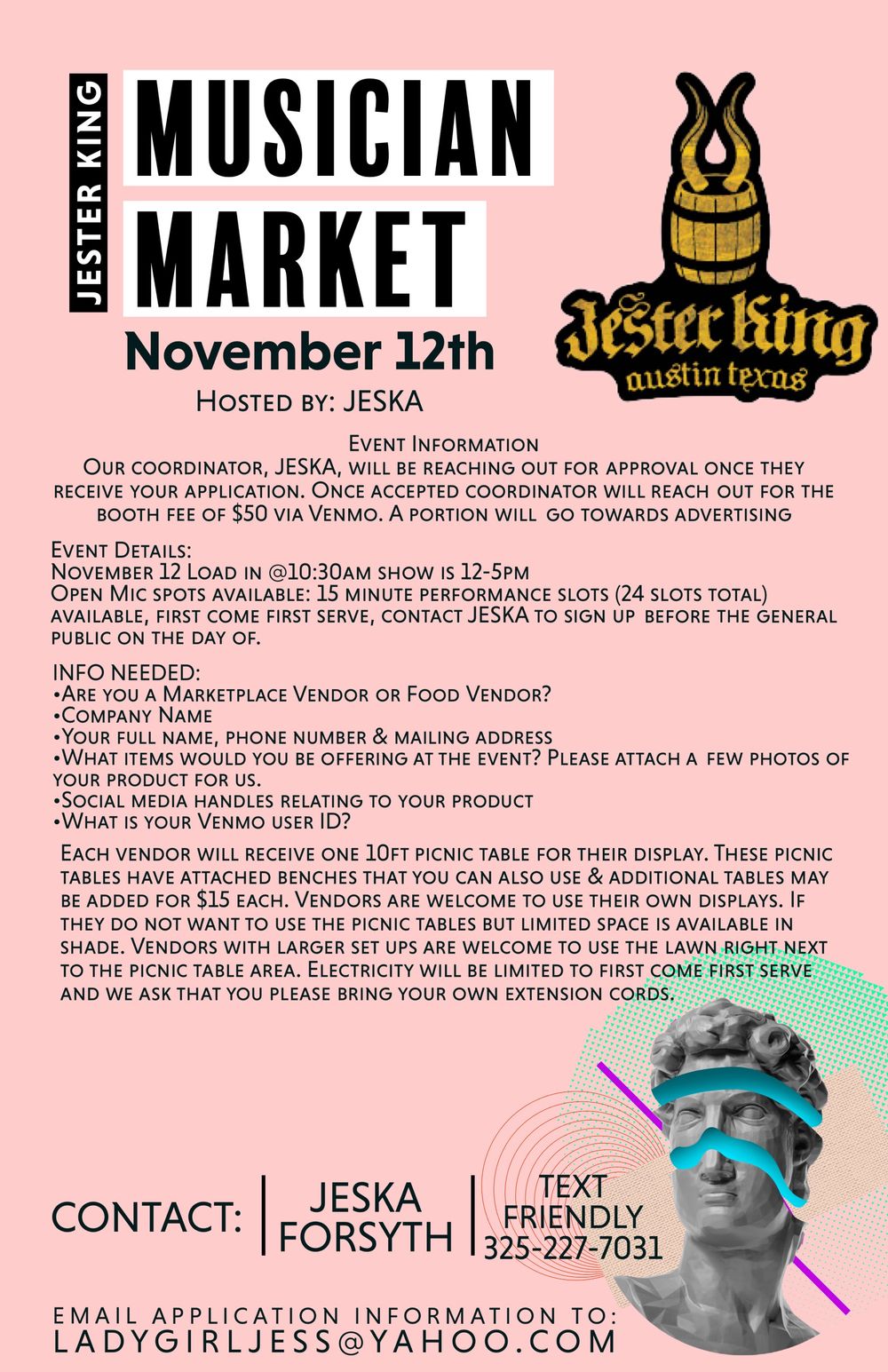 Get Involved!
Vendors, Performers & Volunteers needed!
CALLING ALL AUSTIN MUSICIANS & MUSIC INDUSTRY WORKERS
Read the flyer to the right for details but basically let's work together & create an AMAZING (eventually) monthly meetup!
Booth ideas:
Artwork/crafts
Videographers
Photographers
Venue/House concert bookers
Radio
Local non profits (NO TABLE FEE for non profits)
Bands - split your table with another artist & showcase your band and what it's about to potential bookers.
Musical instruments- if you built, restore or sell instruments this would be a great place for you to showcase.
Basically if it has to do with music, we want it there!
There is an open mic that will be hosted by KOOP's very own Rush Evans, each spot is 15 minutes with a 5 minute turn around. Only doing solo & duo for this first rodeo and you can sign up NOW in advance or at the event if there are spaces still available. This is also an excellent way to showcase your talent to potential bookers.